Shoot a Machine Gun
Class 3 Adventure Gun Tours
Machine Gun Tour Packages
Our Gun Tour Locations are Dumont and Gypsum CO.
See below for a gallery of our available gun rentals to go with your booked tour.
We offer:
Hand Held Machine Guns
Belt Fed Machine Guns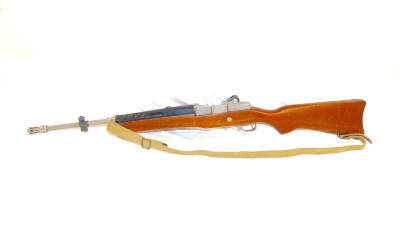 This submachinegun is extremely fast and easy to shoot. Book a Machine Gun Adventure Tour with us and you can enjoy this and any others of your choosing...
read more
We serve Denver plus the surrounding communites of ARVADA, AURORA, BROOMFIELD, COMMERCE CITY, DUPONT ELDORADO SPRINGS, LAFAYETTE, LOUISVILLE, WESTMINSTER, WHEAT RIDGE, CASTLE ROCK, ENGLEWOOD, LITTLETON, LONE TREE, LOUVIERS, PARKER, WATKINS, DENVER, THORNTON, BOULDER, GOLDEN, CONIFER, EVERGREEN, IDLEDALE, INDIAN HILLS, KITTREDGE, MORRISON, DACONO, ERIE, BRIGHTON, EASTLAKE & HENDERSON.   80001, 80002, 80003, 80004, 80005, 80006, 80007, 80010, 80011, 80012, 80013, 80014, 80015, 80016, 80017, 80018, 80019, 80020, 80021, 80022, 80023, 80024, 80025, 80026, 80027, 80030, 80031, 80033, 80034, 80035, 80036, 80037, 80038, 80040, 80041, 80042, 80044, 80045, 80046, 80047, 80108, 80110, 80111, 80112, 80113, 80120, 80121, 80122, 80123, 80124, 80125, 80126, 80127, 80128, 80129, 80130, 80131, 80134, 80137, 80138, 80150, 80151, 80155, 80160, 80161, 80162, 80163, 80165, 80166, 80201, 80202, 80203, 80204, 80205, 80206, 80207, 80208, 80209, 80210, 80211, 80212, 80214, 80215, 80216, 80217, 80218, 80219, 80220, 80221, 80222, 80223, 80224, 80225, 80226, 80227, 80228, 80229, 80230, 80231, 80232, 80233, 80234, 80235, 80236, 80237, 80238, 80239, 80241, 80243, 80244, 80246, 80247, 80248, 80249, 80250, 80251, 80252, 80256, 80257, 80259, 80260, 80261, 80262, 80263, 80264, 80265, 80266, 80271, 80273, 80274, 80281, 80290, 80291, 80293, 80294, 80299, 80301, 80303, 80305, 80306, 80307, 80308, 80309, 80310, 80314, 80401, 80402, 80403, 80419, 80433, 80437, 80439, 80453, 80454, 80457, 80465, 80514, 80516, 80601, 80602, 80603, 80614, 80640