48 Hour Sig FLASH Sale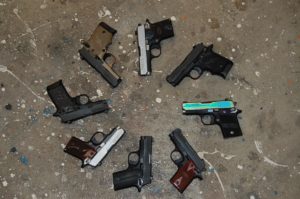 We've got a lot of Sig's in stock, nice and small (great for conceal carry, btw we have a class coming up in a few weeks if you're thinking of getting your license call and hold your spot)…
Check these guys out, we have almost every P938 and P238 sku in stock!
Stop by in the next 48 hours and take 10 percent from any in stock that you choose.
First come, first serve, no holds.
We even have BELOW map (minimum advertised price) Sigs available in a few other models that we're not allowed to advertise, so stop in to check those out.
Flash sale, just for you, this weekend only starting today!